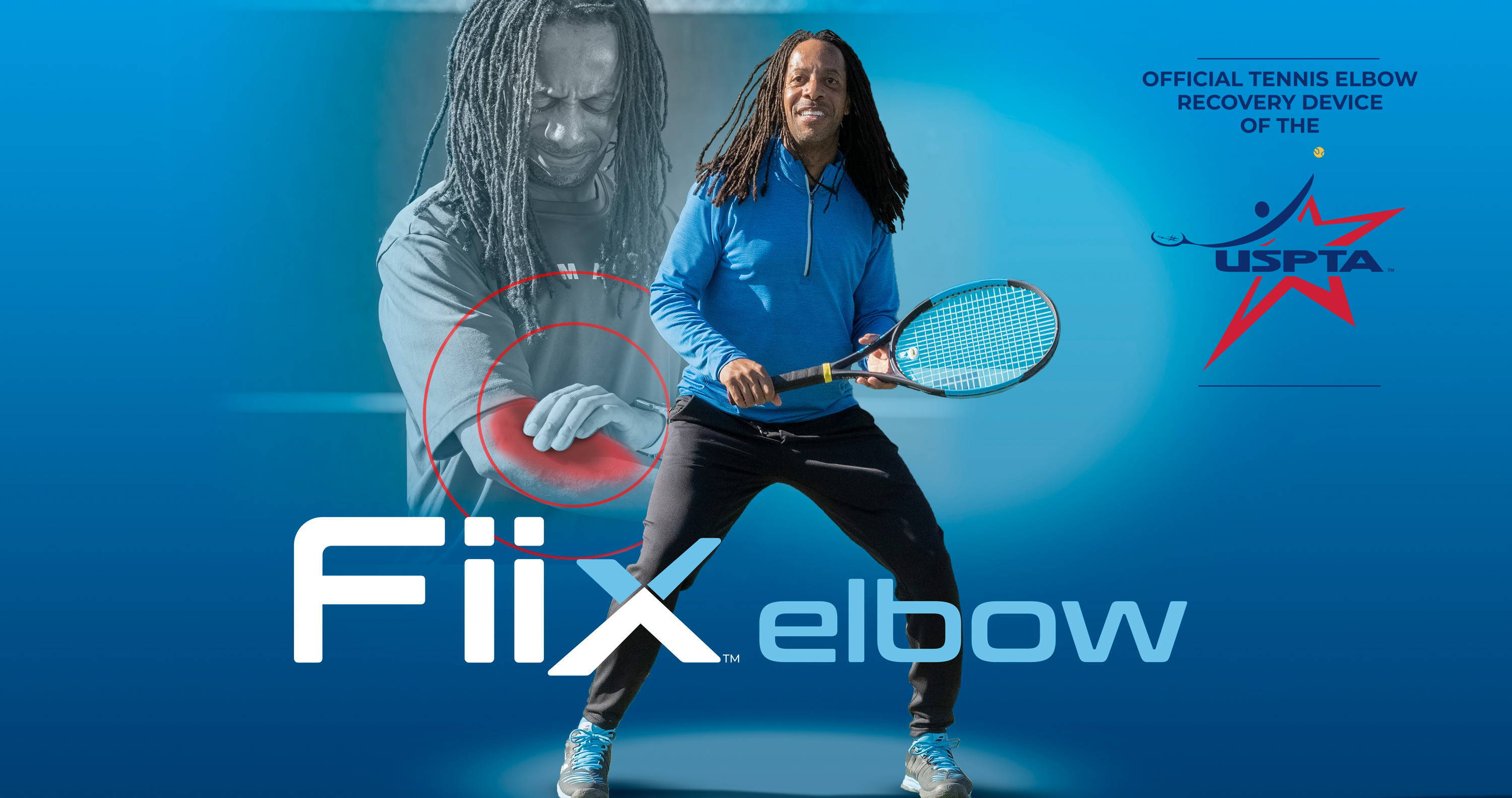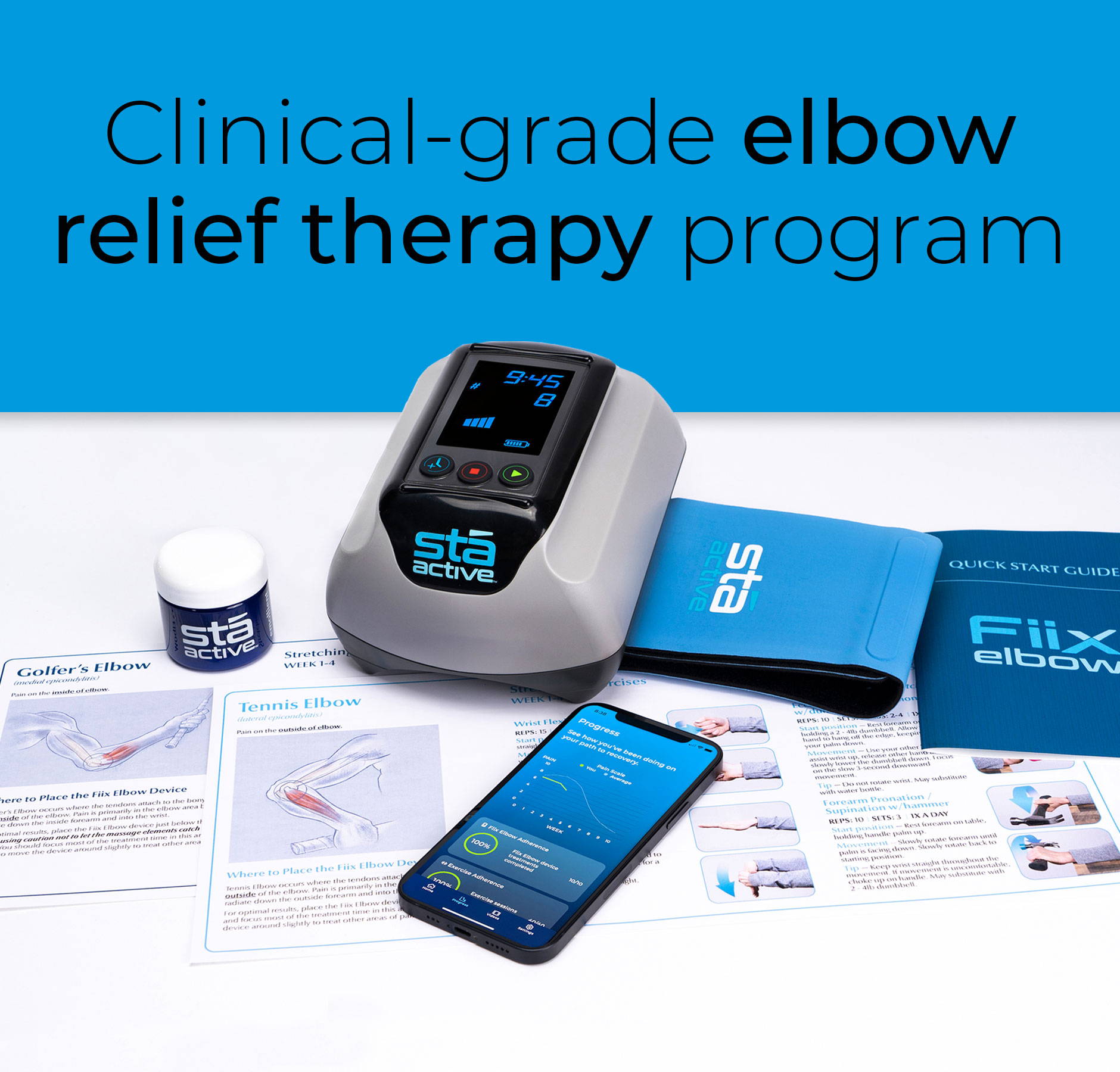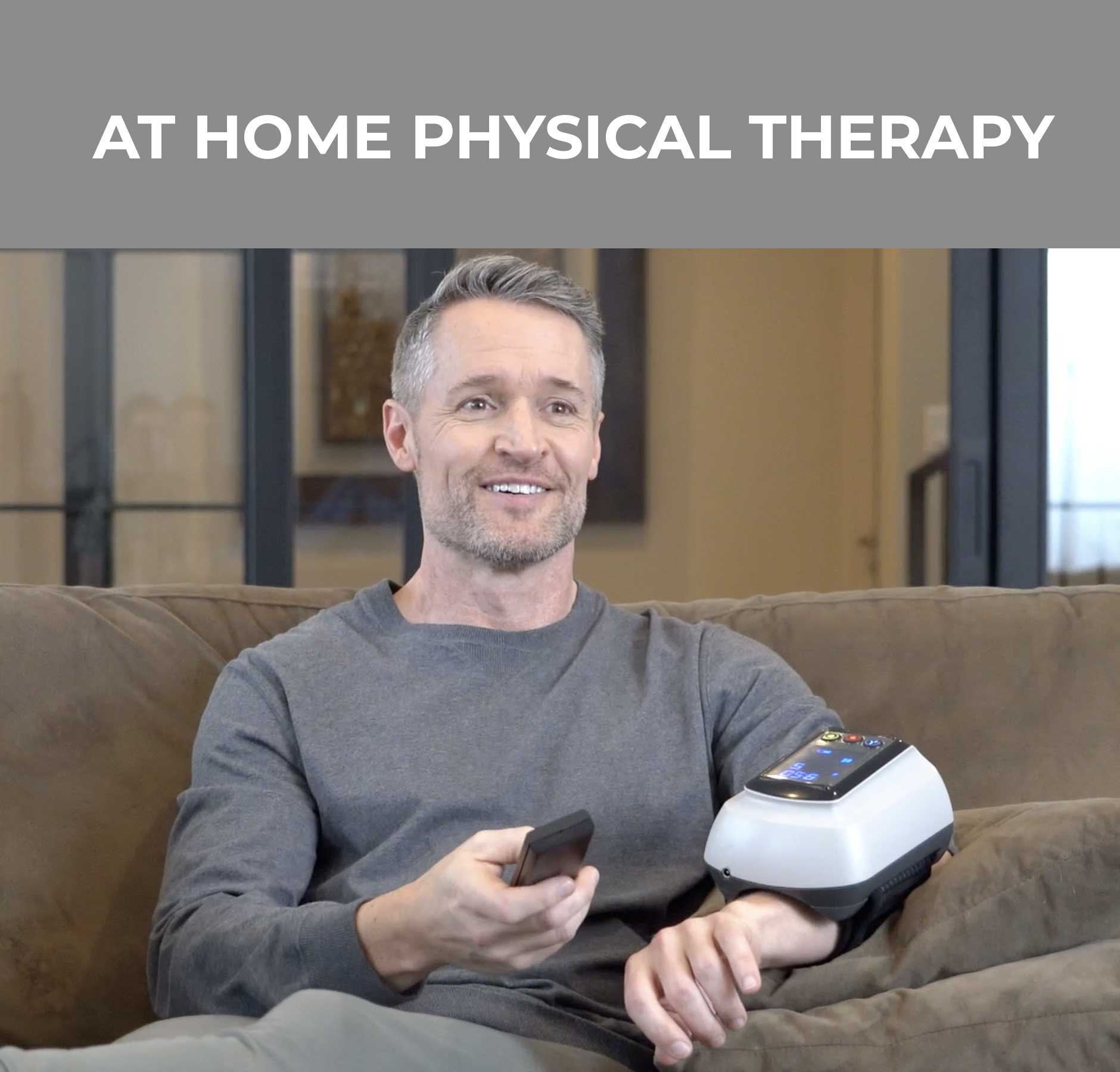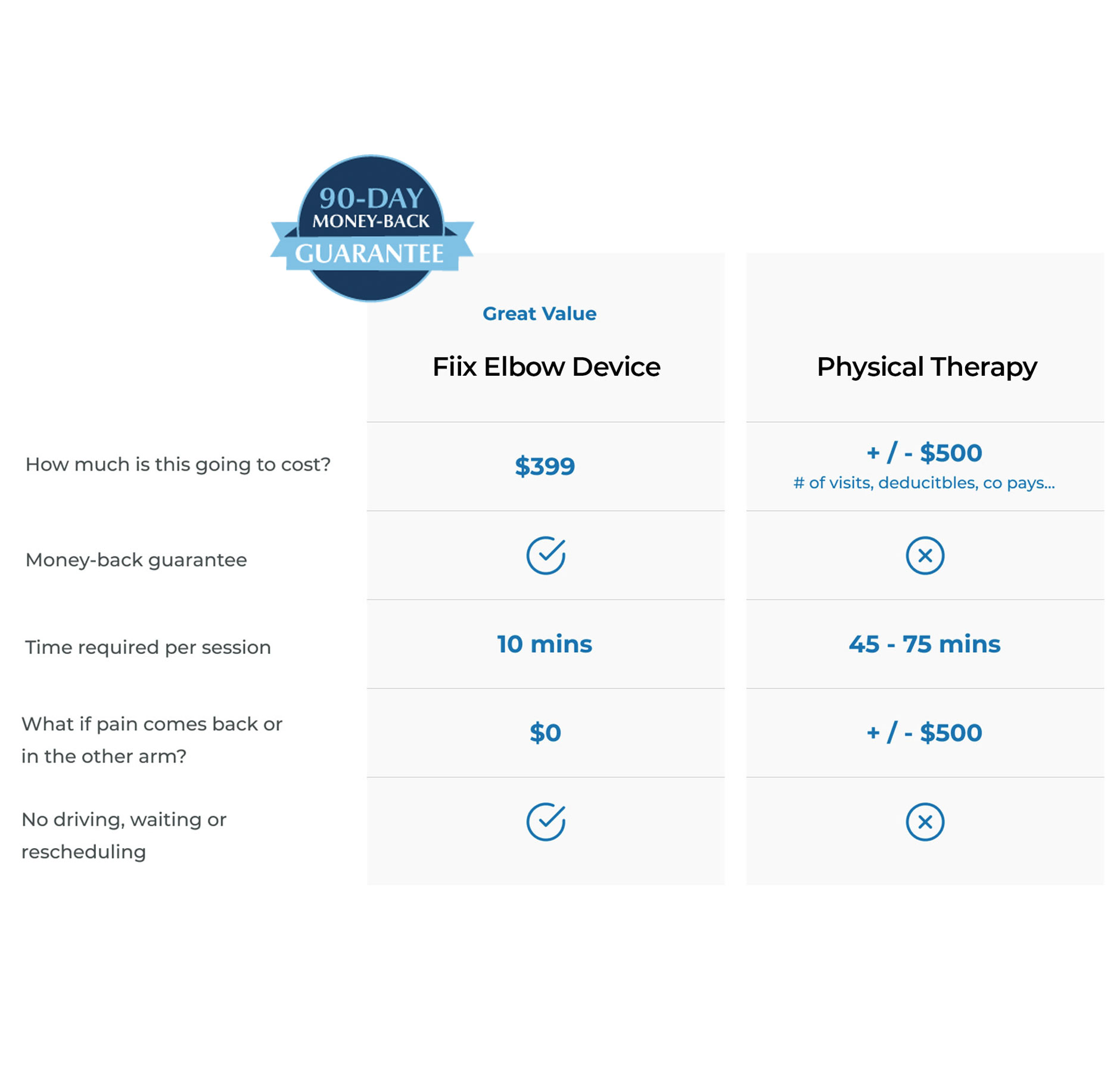 Ultimate physical therapy program to relieve tennis elbow or golfer's elbow pain conveniently at-home. Guaranteed to work or your money-back.
• Feel good linear, deep tissue massage breaks up scar tissue.
• Automated proven physical therapy technique.
• 96% of study subjects reported reduced pain.
• FDA registered medical device.
• Guaranteed to reduce tennis elbow or golfer's elbow pain or your money-back.
• At home or on the go - it's YOUR schedule.
• Reduce pain, increase grip strength and get back to activities you love.
• Size - 5.4in x 7.5in x 3.9in (137mm x 190mm x 100mm).
• Weight - 3.7lbs. (1.7kg).
• Heavy duty 12V DC motor.
• Medical grade stainless steel massage elements.
• Rechargeable lithium-ion battery lasts up to 3 weeks.
How does it fix tennis and golfer's elbow?
The Fiix Elbow program gets to the root cause of the elbow pain – the scar tissue. The program combines therapy sessions with the Fiix Elbow device that breaks down the scar tissue by applying a deep tissue massage to the area to activate healing blood flow and specific stretching and strength exercises that aid in making the tendon more pliable and strong. The combination of both therapies with a specific schedule that can be followed with the Fiix Elbow app yields great success with relieving elbow pain.
How do I use it?
The therapy program is simple, Fiix Elbow device sessions are 10 minutes, 3x a week. Daily specific stretching and strength exercises help aid in recovery and build back your strength. Just put it on your arm and press play and it goes to work to break up the scar tissue that is causing the pain. Download the Fiix Elbow app that will tell you what to do, when to do it and you can watch your pain go away.
Can I use my FSA/HSA funds?
Yes, the Fiix Elbow device is a FDA registered Class I Medical Device.
STAY ON THE COURT DURING TENNIS ELBOW TREATMENT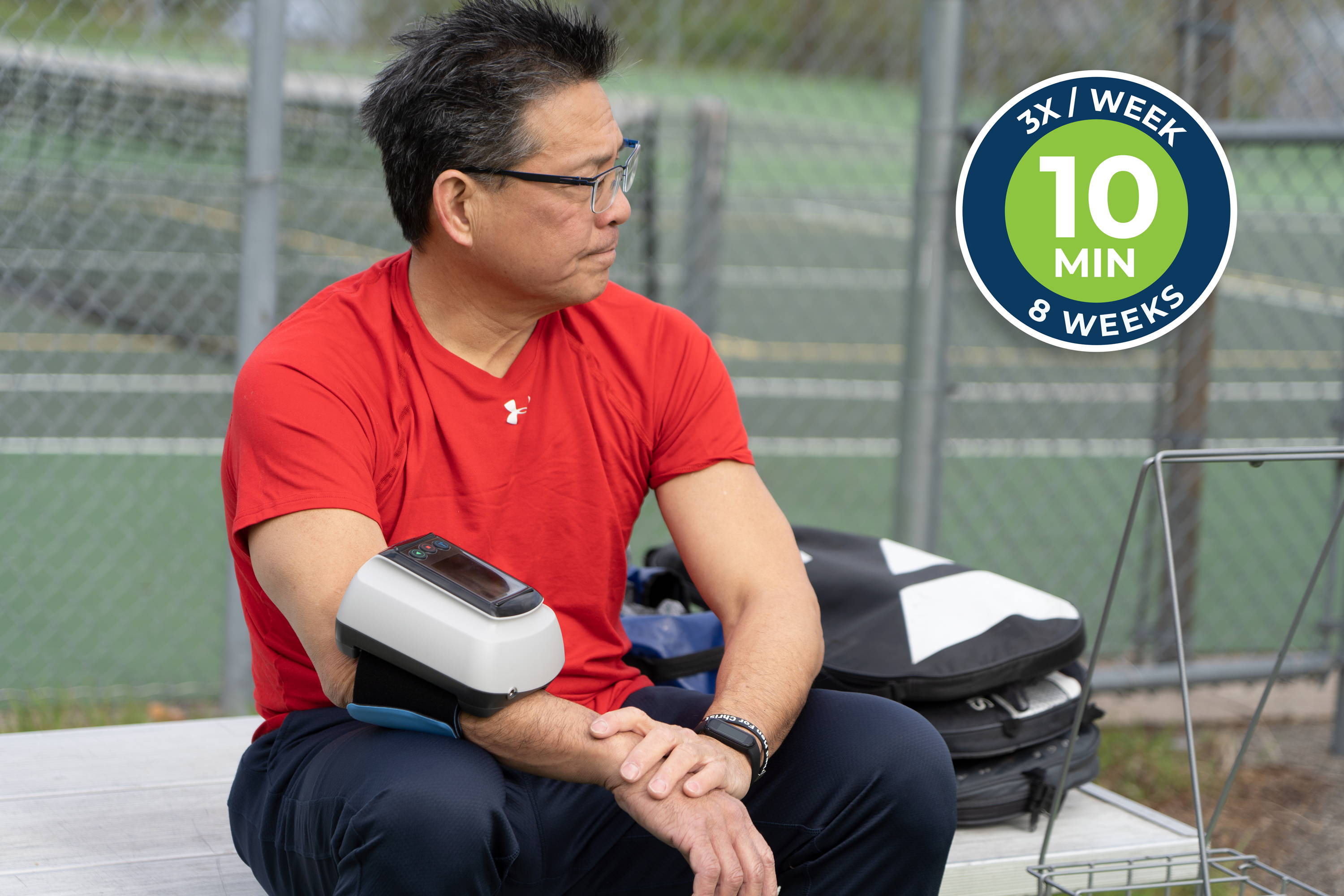 10 MINUTES PER DAY, 3X A WEEK, FOR 8 WEEKS
The Fiix Elbow is the official FDA registered tennis elbow device of the USPTA.

With the Fiix Elbow, you no longer have to skip all court time, training, matches or tournaments because of elbow pain.

Compact, portable device delivers convenient treatment at home or on the go.

The Fiix Elbow gets to the root cause of the pain by breaking up the scar tissue which promotes healing blood flow to injured area.

Reduces elbow pain, improves your grip strength and helps you hit the court quickly to perfect your serve, slice, smash and drop shot.

Win both on and off the court with the Fiix Elbow. Game, set, match!
"I was able to serve at full strength after using this device. It had been eight months since I was able to do that. I definitely recommend this product."
- Rob
---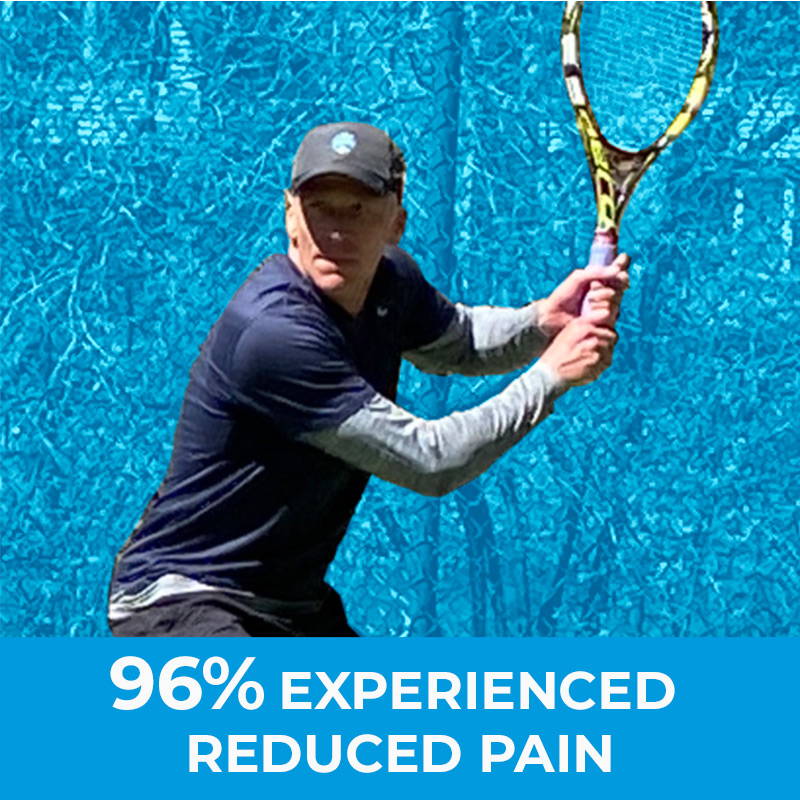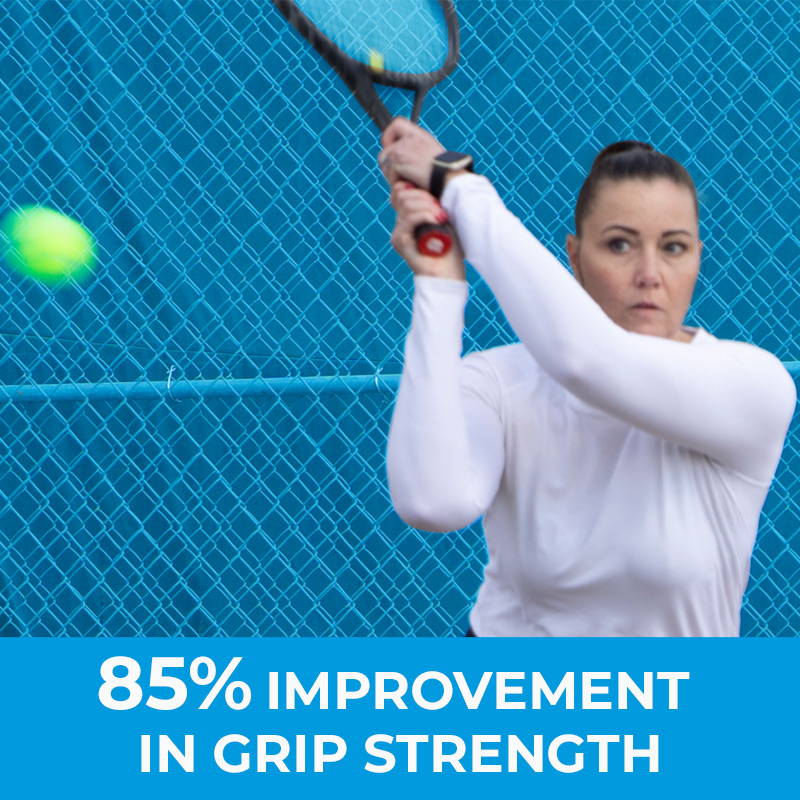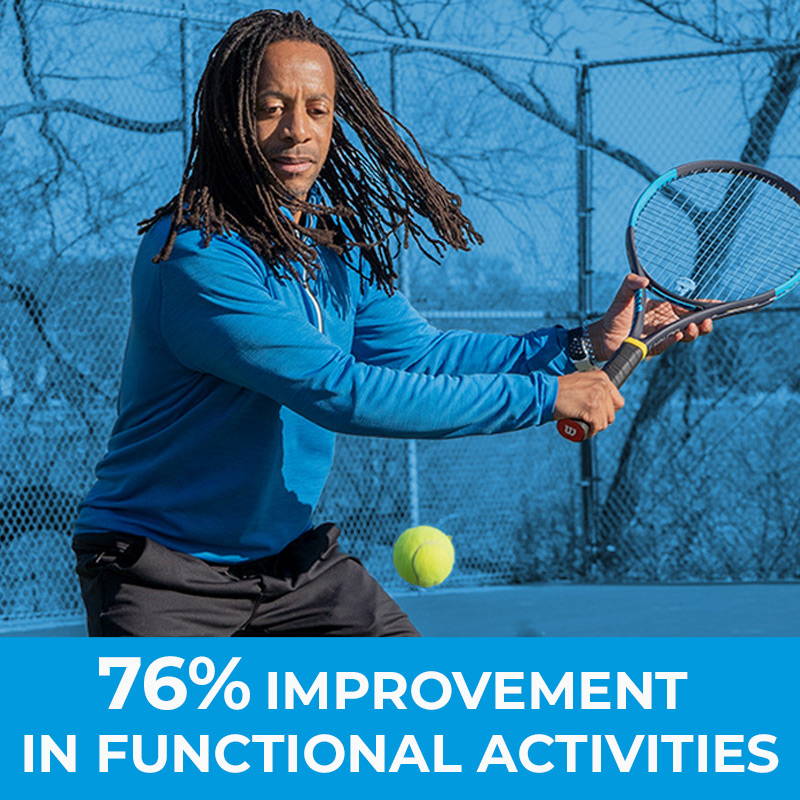 FIIX ELBOW HEALING PROCESS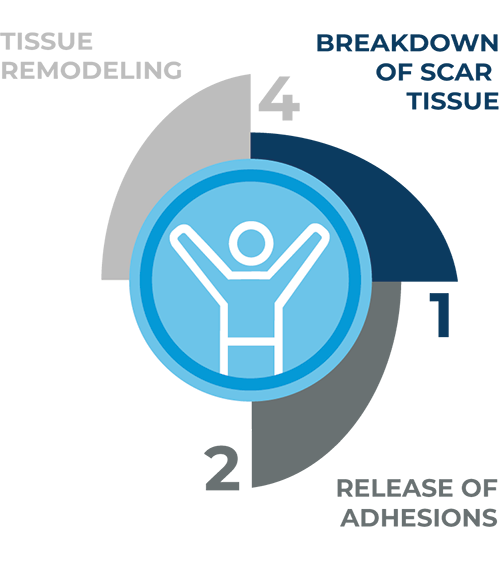 Inducement of tissue microtrauma promotes a local inflammatory response that promotes:
1. Breakdown of scar tissue
2. Release of adhesions

3. Synthesis of new collagen

4. Tissue remodeling


---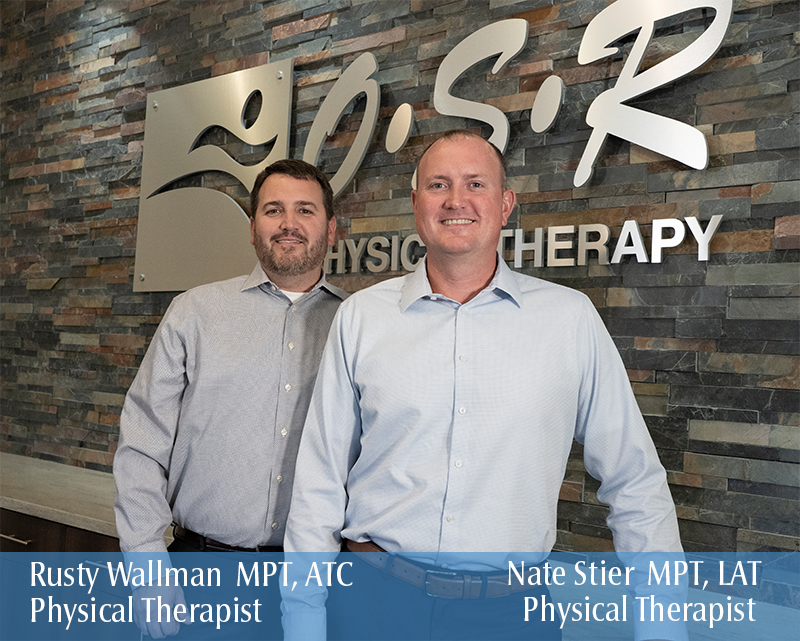 DESIGNED BY PHYSICAL THERAPISTS
We had a technique at the clinic that worked for tennis elbow and golfer's elbow but the obstacle was the time commitment and adherence to a schedule for sucess. We designed the Fiix Elbow Program to eliminate the obstacle and allow people the same great therapy conveniently at-home.
All of our trade secrets are packaged in the Fiix Elbow Program. And fiixing elbows is just the beginning!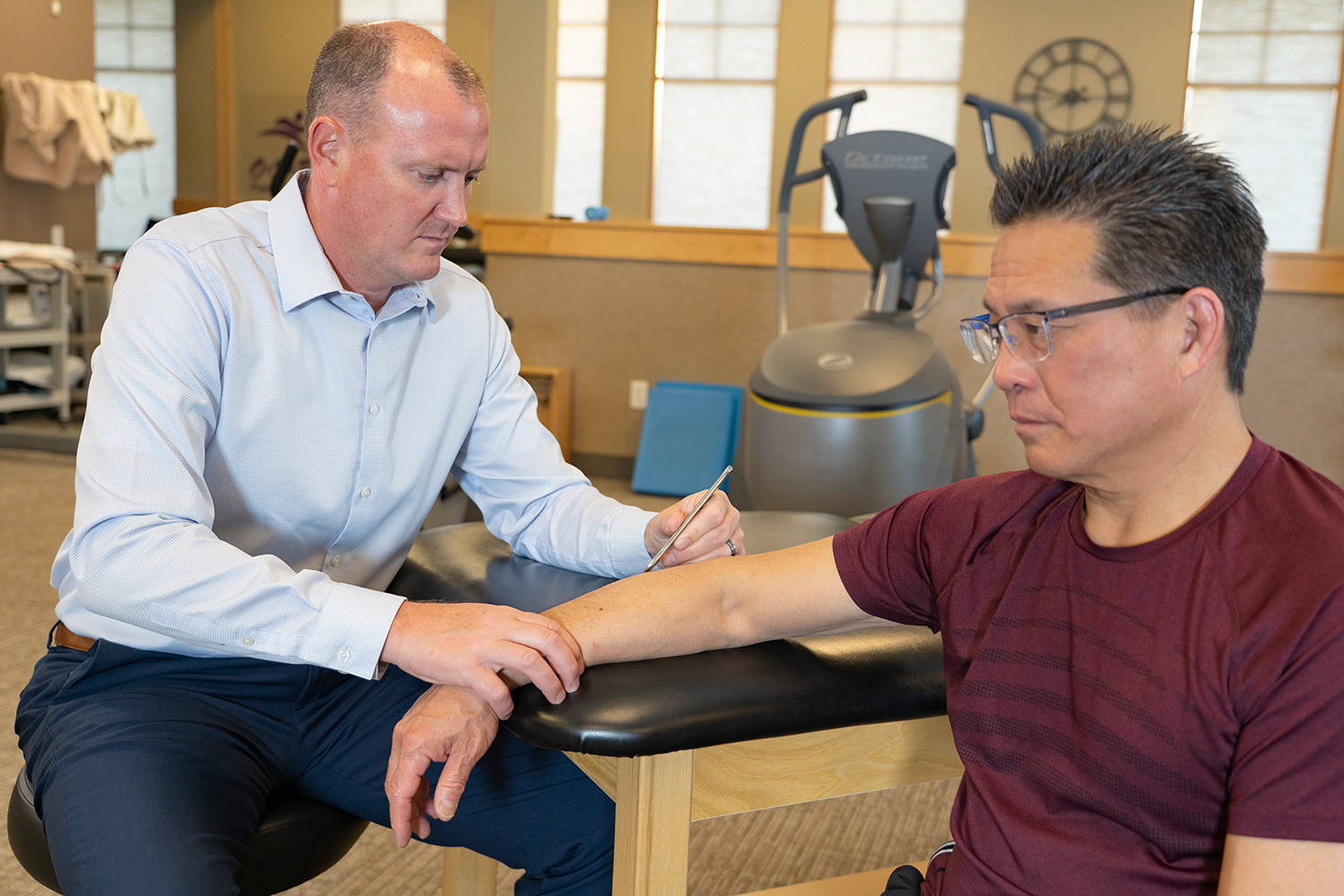 Can I still play tennis while getting treatment?
Yes, you can still play tennis while going through our treatment program as long as your pain does not get higher than a 6 of out 10 in pain.
What happens if it does not work for me?
We're proud of our 96% success rate - but if you're one of the few that it does not provide tennis elbow relief we'll give you your money back.
Can I use this before I play tennis?
The Fiix Elbow device is a great way to warm up your arm before playing or you can also use it after playing to massage the tendon area.
How does it fix tennis elbow?
The Fiix Elbow breaks up the scar tissue and the body sends blood flow to the area and you build up / strengthen the tendon with specific strength exercises that aid in your recovery.
It's simple, use the Fiix Elbow 3x a week for 10 minutes. Just put it on your arm and turn it on and it does all the work for you. We also have specific stretching and strength exercises that aid the recovery process.